NFC Bearings
NFC Bearing is proprietary brand of NFC Middle East FZCo, which provide best Price-Quality ratio to our esteemed clients. NFC Brand Bearings product portfolio covers all standard Automotive and Industrial ranges of Ball Bearings, Rollers Bearings and Ball Bearing Units (Pillow Blocks). Our expertise of various automotive and industrial applications has helped us to provide best cost-effective solution in comparison to other key players in the region.
All NFC Bearings are manufactured strictly in accordance with ISO Standards and goes thru a rigorous inspection procedure during the different manufacturing stages and at final phase. The whole production and Quality control process ensure the most consistent quality of our products which leads to higher customers satisfaction.
NFC Grease
NFC Grease is another brainchild targeted at offering premium quality lubrication solutions at a competitive price. Formulated by one of the leading Grease manufacturers in India, this Multi Purpose Lithium based Grease is best suitable for Automotive and Industrial applications. NFC Grease is available in popular sizes of 1 Kilogram Tin, 500 Grams Tub as well as fastest moving and easy to use 200 Grams Pouch.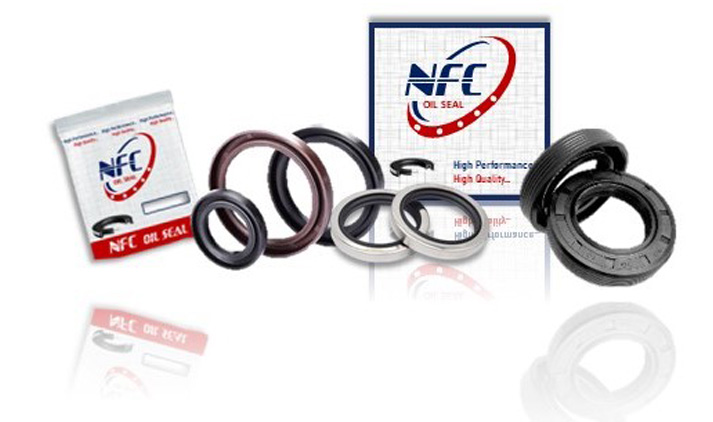 NFC Oil Seal
NFC Oil Seal is engineered by leading manufacturers in China, renowned for their expertise in developing Oil Seals for decades. Our high-quality Oil Seal comes in an eye-catching packaging, delivering to you an efficient yet stylish product. Featuring a wide range of sizes available at a competitive price point, NFC Oil Seal is your sure-shot sealing partner.
NFC Belts
NFC Belts are a reliable economical solution to all your Automotive and Industrial Power Transmission requirements. The design is inspired by Leading Top Tier brands and carefully crafted to perform. NFC Belts offers a comprehensive range Offering a wide range of PK Ribbed type, Timing and Cogged type and much more.